FAIR is delighted to present its first Newsletter, where you will find upcoming ethnic and racial awareness events and dates to be aware of and links to various resources.
Please note that a downloadable PDF version of the newsletter is available here.
What is FAIR (Forum Against Inequalities and Racism)?
FAIR is one of the CGIAR 's employee-led resource groups that works to promote Diversity and inclusion across CGIAR. We aim to speak up against and bring awareness to racism in all its forms. We create a safe space where our members can have meaningful and respectful conversations around this topic, where we can foster allyship, and where we can appreciate and celebrate our diversity.
What is Racism?
1:  a belief that race is a fundamental determinant of human traits and capacities and that racial differences produce an inherent superiority of a particular race
2a: the systemic oppression of a racial group to the social, economic, and political advantage of another
2b: a political or social system founded on racism and designed to execute its principles"
How diversified is CGIAR? 
As of December 2021:
*   # Workforce: 9,721

*   # Countries we work in 86

*   # Nationalities represented: 128
Ethnic Celebration in August 2022:
August 9: International Day of the World's Indigenous People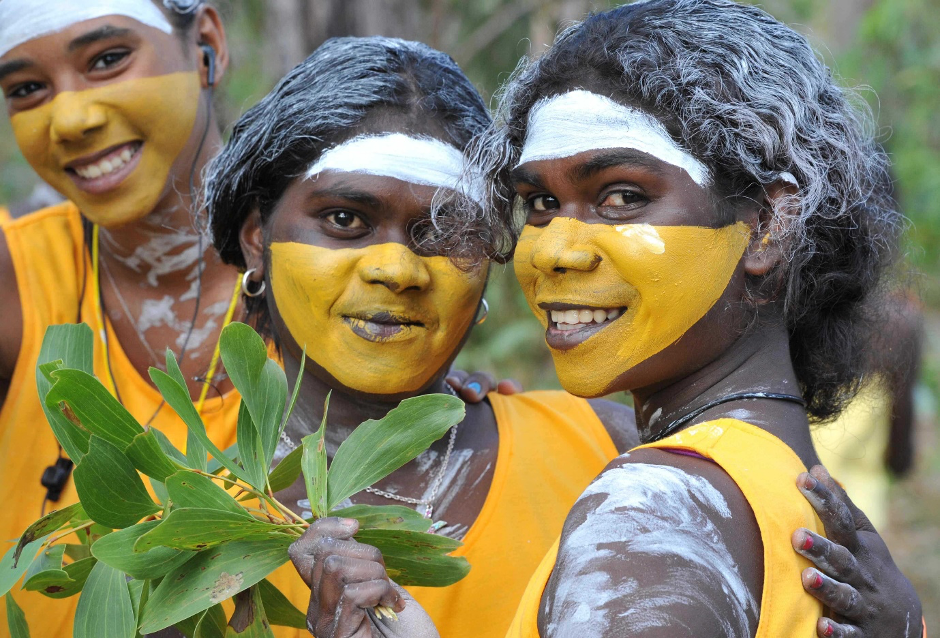 Australian Yolngu people preparing for traditional ceremonies (Credit: CC BY 2.0 Wayne Quilliam Photography / Yothu Yindi Foundation)
Originating from a UN General Assembly of December 1994, the goal of this day is to not only highlight and educate people about indigenous cultures, but also to raise worldwide awareness about the specific problems they face and to encourage solutions.
With 370-500 million indigenous peoples representing the majority of the world's cultural diversity; they speak the greater share of almost 7000 languages in the world. Languages are an integral part of indigenous cultures, more and more are in danger of disappearing and becoming 'dead languages'. According to the UNESCO Atlas of Endangered Languages, there are 108 at risk and 6 extinct in Australia alone, mainly of indigenous origin. Arabana, an Australian Aboriginal language of the Pama-Nyungan has just 6 speakers, which signals a dramatic decline from the estimated 250 speakers in 2004.To date, numerous indigenous peoples experience extreme poverty, marginalization, and other human rights violations. "The Indigenous population for any region deserves equal respect and opportunities in society because they are the one who is responsible for preserving the age-old culture and traditions for a tribe or community. Also, their innate, diverse knowledge about lands, nature, and its development is extremely crucial to protect the critical ecosystem, natural resources."
Here are a few recommendations to incorporate this August diversity celebration at your workplace…
Educating yourself by listening to podcasts and radio programs that highlight indigenous voices

Supporting indigenous artists

Donating to indigenous-led solutions

Taking action to protect indigenous land defenders

Learning about indigenous language poetry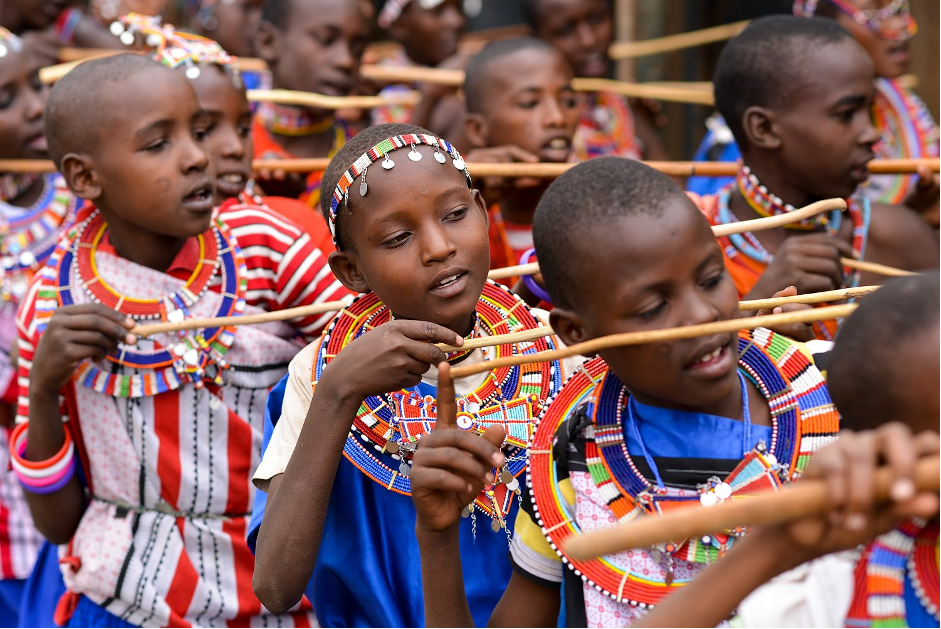 Did you know?…      
80% OF THE BIODIVERSITY IN THE WORLD IS TO BE FOUND ON INDIGENOUS LANDS

INDIGENOUS PEOPLES ARE 5% OF THE WORLD'S POPULATION BUT ACCOUNT FOR 15% OF THE WORLD'S EXTREME POOR

ACCORDING TO UNITED NATIONS, INDIGENOUS PEOPLES ARE FACING GREATER VIOLATIONS OF THEIR RIGHTS THAN WAS THE CASE 10 YEARS AGO

INDIGENOUS PEOPLE LIVE SHORTER LIVES AND RECEIVE LESS EDUCATION

INDIGENOUS WOMEN ARE MORE LIKELY TO SUFFER DISCRIMINATION AND VIOLENCE

INDIGENOUS PEOPLE OFTEN DON'T CONTROL THEIR OWN LANDS

INDIGENOUS COMMUNITIES LEAD ON PROTECTING THE ENVIRONMENT

INDIGENOUS PEOPLES ARE FIGHTING CLIMATE CHANGE EVERY DAY

INDIGENOUS PEOPLES ARE KEY TO THE 2030 AGENDA FOR SUSTAINABLE DEVELOPMENT
For more details, visit 10 things to know about indigenous peoples by United Nations Development Programme – United Nations Development Programme | UNDP – Exposure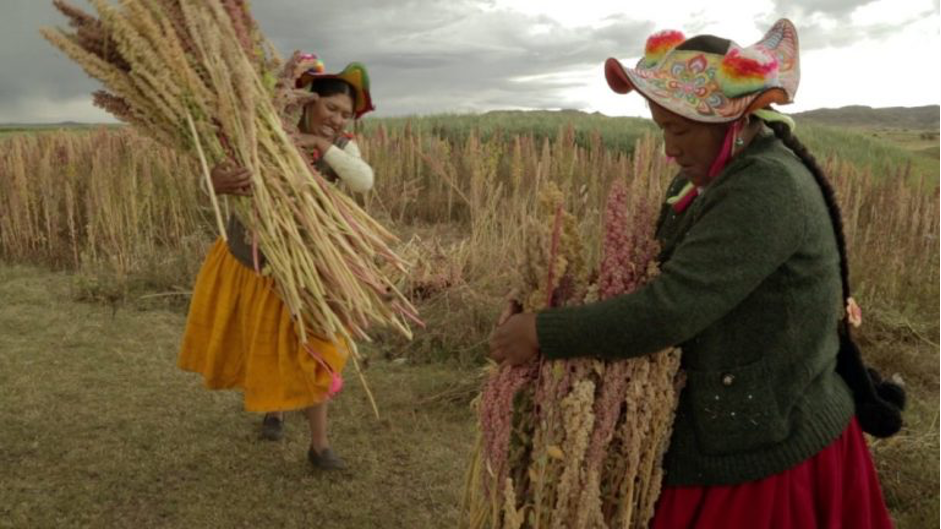 Photo: Álvaro and Diego Sarmiento
To find out more about the International Day of the World's Indigenous People, visit Indigenous Peoples (unesco.org)
____________________________________________________
CGIAR Resources:
Ombuds: CGIAR has launched an Ombuds Office to assist staff and consultants to navigate interpersonal and institutional issues. CGIAR's new Ombudsperson is Dr. Anu Rao, Ph.D. Anu may be contacted by email at rao@cgiar.orgfor appointments. Anu adheres to the tenets, ethics and values, and the standards of practice, of the International Ombuds Association. This means that CGIAR's Ombuds Office is a resource for fairness and an impartial, independent, informal, and confidential resource for CGIAR.
Become a FAIR member
FAIR is always open to welcoming new members. To join or obtain information, kindly fill this short form.
What does a member do?
We meet to share resources, information and have meaningful discussions around topics relating to racism in and out of the workplace.
The group hosts 2 main events per year and a bimonthly newsletter to showcase ethnic and racial celebrations around the world.