Wellness@CGIAR: An Employee-Led Resource Group
Wellness and mental health resource groups are growing in popularity and can be an immensely effective way of offering people support. With up to 94% of employees reporting symptoms of poor mental health during the COVID-19 pandemic, wellness initiatives are more important than ever.
Wellness@CGIAR is an employee-led resource group (ERG) comprised of staff from across CGIAR. The ERG recognizes the importance of having work-life balance and a working environment that maximizes the potential, achievements, and impact of CGIAR staff around the world. We are committed to motive and inspire everyone at CGIAR to be at their best every day.
What does Wellness@CGIAR do?
Supported by CGIAR's GDI Function, Wellness@CGIAR organizes activities that focus on maintaining physical and emotional health and wellbeing. These include educational seminars/webinars on wellness, contests, group discussions and other practical health-focused activities. The ERG is open to everyone and provides a forum for staff to express themselves openly.
All Wellness@CGIAR activities are in line with CGIAR's values on respectful workplaces. As such, we:
We look forward to your support in building a diverse and inclusive culture of wellness at CGIAR.
For more information, please contact Wellness@CGIAR Chair Alonso Ballon at
"Mental health in a time of COVID" - CGIAR's first Wellness Day
On June 22nd 2021, the Wellness@CGIAR Employee Resource Group hosted a series of wellness-focused activities designed to help everyone at CGIAR better manage stress and anxiety. This video recap highlights three sessions that took place during the day-long event, including a hypnotic breathing workshop, a mesmerising sound-healing experience and a conversation with mental health experts and CGIAR colleagues on different ways people can support those closest to them during the COVID-19 pandemic.
Find out about our next events
Wellness@CGIAR news and resources
Wellness@CGIAR focuses on strategies to build resilience in new workshop
Wellness ERG discusses how to become a mental health ally
Join Wellness@CGIAR for How to be a Mental Health Ally – January 26, 2022
Wellness ERG discusses mental health and wellbeing
External Mental Health Professionals (EMHP): Consolidated List
Wellness ERG launches with discussions on mental health and mindfulness
3 Strategies to Cope with Stress
3 Key Steps to Checking-in During COVID-19
Dealing with Stress at Work
Someone to Lean On: How to be Supportive
How to Check in on Virtual Workforce
The GAD-7 Questionnaire: assessing stress and anxiety in workers
STREAM: Six Strategies That Can Help Your Mental Health During Coronavirus Isolation
GDI Guide: Wellness in a time of COVID19 – A People Leaders Guide, April 2020
GDI Guide: Wellness in a time of COVID19 – A GDI Staff Guide, May 2020
GDI Function Supports the Launch of ERGs on Wellness, Women in Research and Science, and Anti-Racism
CGIAR Counselling Services: Standard Operating Procedure for Accessing confidential Counselling, May 2020
A GDI Webinar – Wellness in a Time of COVID-19, April 2020
COVID-19: How can we care for employees and team members?
Wellness@CGIAR Coordinating Committee
Wellness@CGIAR Secretaries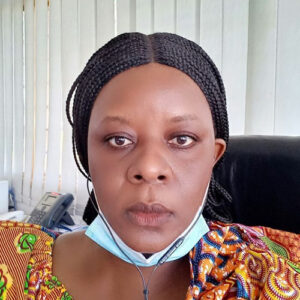 Eveline Odiambo
Head Finance and Administration - IITA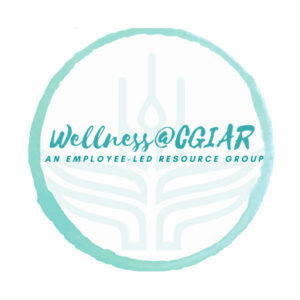 Maimouna Outtara
AfricaRice
Wellness@CGIAR Coordinating Members