Women In Research And Science: An Employee-Led Resource Group
Women scientists play an indispensable role at the forefront of CGIAR's mission to deliver science and innovation that advance transformation of food, land and water systems in a climate crisis. Representing 33% of our workforce, female researchers and scientists power our innovation but still require more support to thrive. That's why we've created Women in Research and Science (WIRES), an employee-led resource group (ERG) that aims to create an enabling environment to empower women scientists across CGIAR.
WIRES is a vibrant new voluntary ERG that's dedicated to championing and supporting women. The group is open to all employees who support WIRES' mission to increase the visibility of women research and science professionals by ensuring their voices are heard and contributions recognized. With origins in CGIAR's Action Plan for Gender, Diversity and Inclusion (2020- 2021), we are supported by the Gender, Diversity and Inclusion (GDI) Function.
WIRES aims to connect and inspire its members by providing tools and shared knowledge that supports professional development. We organize and sponsor events and activities that build workplace relationships as well as strengthen networks and alliances across CGIAR. WIRES also promotes the interests of women, enhances communication, research collaboration and career mentoring among all group members.
We look forward to your support in building a diverse and inclusive community and encourage you to become a WIRES member.
Are you looking for opportunities to network professionally with other women at CGIAR? Are you keen to connect with new and interesting people from across countries and other CGIAR institutions? 
Happening from 1 December 2022 to 31 May 2023, Random Coffee is a way of informally linking up colleagues.  The WIRES pilot will boost micro-connections among CGIAR women in research and science, helping information flow through the organization, building solidarity and enabling participating women to grow their networks. You could end up chatting with a colleague from the Senior Leadership Team or someone from another Center, someone in your city or even across the hall.  

This pilot is aimed at women WIRES members, not to be exclusionary, but because research shows that men historically have stronger networks; this is one small way to begin to level the playing field.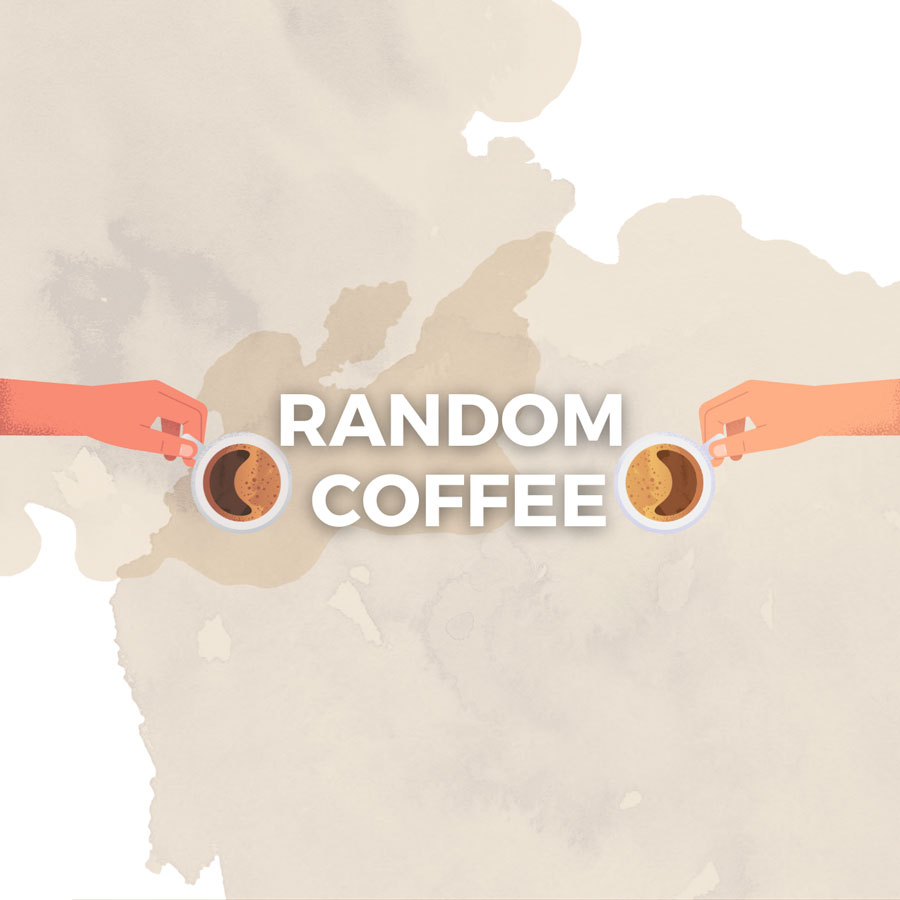 WIRES Core Organizing Group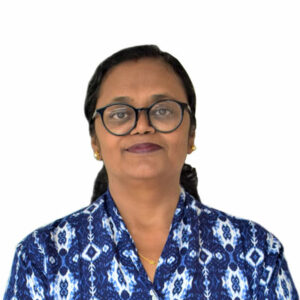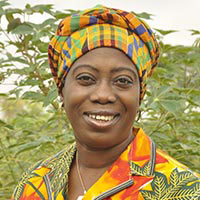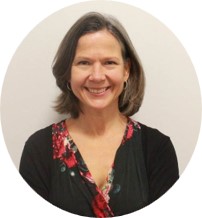 Arwen Bailey
Alliance Bioversity-CIAT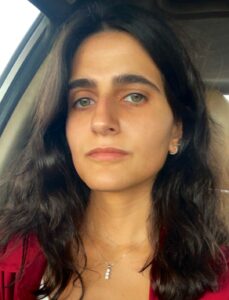 WIRES Extended Coordinating Group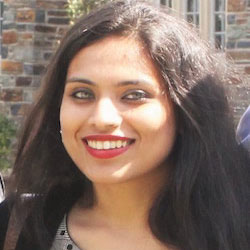 Muzna Alvi is an Associate Research Fellow with IFPRI's Environment and Production Technology Division. Her research interests include self-help groups and collective action, agriculture extension, and livestock and input subsidy policies. She has worked on and led various research and evaluation projects in Nepal, India, and Bangladesh. Muzna has a PhD and MA in Economics from Michigan State University and an MPhil in Economics from Jawaharlal Nehru University. She has previously worked with the World Bank, Planning Commission of India, and GIZ.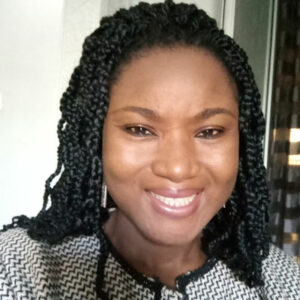 Agathe Diama
 is 
Head Information and Smart Food Coordinator
 for the International Research Institute for the Semi-arids Tropics (I
CRISAT
–
West and Central Africa
). She is a Sociologist and Anthropologist by training. She also holds a specialized MBA in Communication and a diploma in journalism. Agathe is an alumni of the International center for journalism (ICFJ) Washington DC, Oklahoma State University 'Nurturing the fourth estate' and 'Public Service Broadcasting for Radio Managers' with the Swedish Broadcasting Corporation through its SR Media Development Office as well of the Radio Netherlands Training Center (RNTC). Prior joining ICRISAT and the CGIAR in 2010, Agathe worked with the Voice of America, Africable Television and Radio Kledu as Journalist and with the International Finance Corporation – IFC (World Bank Group) as Communication Specialist.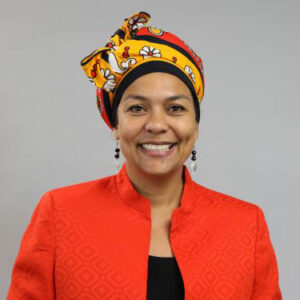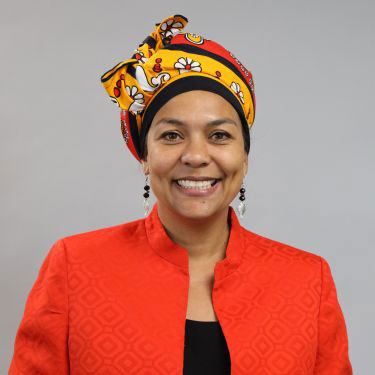 Inga  Jacobs-Mata is a Political Scientist and has a PhD in International Relations from St-Andrews University, Scotland. She specialises in water governance with 15 years of experience in transboundary water governance (particularly cooperative governance in Africa), science communication, and research impact and uptake. Current areas of focus: operationalizing the water-energy-food nexus and its governance frameworks; water stewardship; community-based approaches/supported self-supply; hybrid water law; environmental migration. She is currently IWMI's Country Representative – South Africa.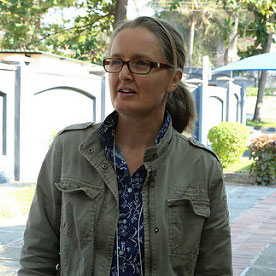 Gundula Fischer, is a Social Scientist and Gender Expert at International Institute of Tropical Agriculture (IITA). She is a sociologist and social anthropologist with long-term experience in gender research in organizational and agricultural settings . She works with the International Institute of Tropical Agriculture (IITA) based in Arusha, Tanzania. Currently, her work focuses on gender and sustainable agricultural intensification, agricultural mechanization and value chains. She has been engaged in studies in Ghana, Mali, Tanzania and Malawi.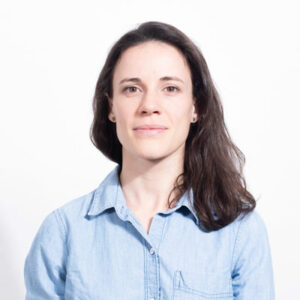 Maria Itria Ibba is a Wheat scientist specialized in wheat quality. Since 2019 she has been working at the International Maize and Wheat Improvement Center (CIMMYT), Mexico, where she leads the wheat chemistry and quality laboratory. There she coordinates the daily laboratory activities, overviews and analyzes the various data developed in the laboratory and coordinates different research projects focused on the continuous improvement of the wheat nutritional and technological quality. She holds a Ph.D. in crops science from the Washington State University and since the beginning of her science career she has authored several research papers on wheat quality improvement and genetics.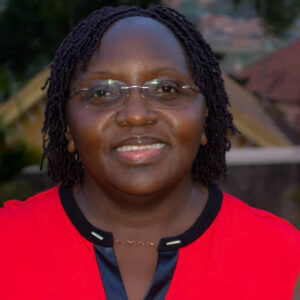 Emily Ouma is a Senior Scientist, Agricultural Economist working with the Policies, Institutions and Livelihoods Program at the International Livestock Research Institute (ILRI), based in Uganda. She works in a multidisciplinary team of scientists to design, test and evaluate technical and institutional interventions to improve livelihoods, incomes and assets of smallholder pig value chain actors in Uganda. She leads a USAID-Feed the Future funded Innovation Lab for Livestock Systems project in Rwanda that focusses on enhancing the quality and consumption of milk in Rwanda through, behaviour change nutrition communication, and strengthening of dairy cooperatives capacities. She has vast experience working with crop-livestock farmers in Rwanda, Burundi and Eastern DRC through a DGDC funded CIALCA project, led by IITA. Emily's research areas and fields of interest include smallholder farm level competitiveness, gender and agri-food value chain analysis, and ex-ante and ex-post impact assessment of agricultural technologies and institutional arrangements on livelihoods.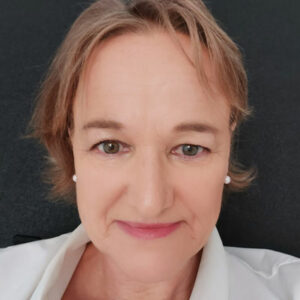 Rachael McDonnell is Strategic Program Director for Water, Climate Change and Resilience at the International Water Management Institute (IWMI) based in its Rome Office. She is the global lead of a team of researchers working on innovative data, technology, policy and governance solutions to support countries adapting and building resilience to the water challenges resulting from of a changing climate. Prior to joining IWMI she was the Head of Climate Change Modelling and Adaptation at the International Center for Biosaline Agriculture in Dubai. She previously held various academic positions at the University of Oxford including Founding Director of MSc Water Science, Policy and Management. She gained her doctorate in geography from Oxford.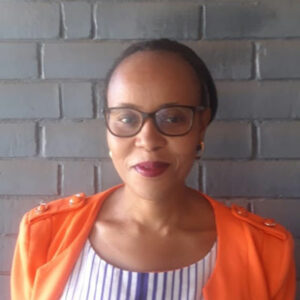 Gaudiose Mujawamariya is an experienced Development Economist. Since 2013, she is working as a value chain economist with AfricaRice, leading the value chain and socio-economic research in East and Southern Africa, currently based in Madagascar. With a keen interest in gender, she has been coordinating the gender research in relation to the rice sector in sub-Saharan Africa since 2017. Her strategic and empirical work serves the purpose of identifying priority areas for R&D and demonstrating the research impact Pathways.
Sandra Ruckstuhl, is Advisor, Office of the Director General, IWMI. Sandra (Sandy) Ruckstuhl has 20 years of experience in program management, applied social science research and partnership development. At IWMI, Sandy is responsible for developing and managing strategic initiatives. Prior to joining IWMI, Sandy worked in a series of roles as a Senior Social Inclusion and Governance Specialist for water sector programs at the World Bank, as a Technical Advisor on natural resources and conflict for inter-agency emergency response and development efforts for the US government, and as a Program Manager for urban and sub-national SDG initiatives at the UN Sustainable Development Solutions Network. Sandy specializes in environmental conflict, collaborative governance of natural resources, and peacebuilding.
How Do CGIAR Women Role Model Success?  WIRES virtual event on February 13
Mentorship and mycorrhizal networks: WIRES brings new growth opportunities for women scientists across CGIAR
WIRES highlights importance of mentorship for women
Mentorship Matters: join WIRES on International Women's Day to learn about the power of mentorship – March 8, 2022
International Day of Women and Girls in Science across CGIAR – February 11, 2022
#WIRES marathon showcases contributions from CGIAR's women scientists
ERG launches on Women in Research and Science (WIRES)
Actions Men Can Take to Create an Inclusive Workplace
Supporting the Use of Gender Pronouns in the Workplace
2019 CGIAR Gender Snapshot
GDI Function Supports the Launch of ERGs on Wellness, Women in Research and Science, and Anti-Racism
Report: 2015 Catalyst Census: Women And Men Board Directors
Covid-19: Women, Equity, and Inclusion in the Future of Work (Report)
Report: Culture Matters: Unpacking Change and Achieving Inclusion
Report: Day-to-Day Experiences of Emotional Tax Among Women and Men of Color in the Workplace
Interrupting Sexism at Work: How Men Respond in a Climate of Silence
Report: Companies Behaving Responsibly: Gender Diversity on Boards
Report: Beyond Generational Differences: Bridging Gender and Generational Diversity at Work
Report: 2012 EOWA Australian Census of Women in Leadership
Report: 2016 Catalyst Census: Women and Men Board Directors